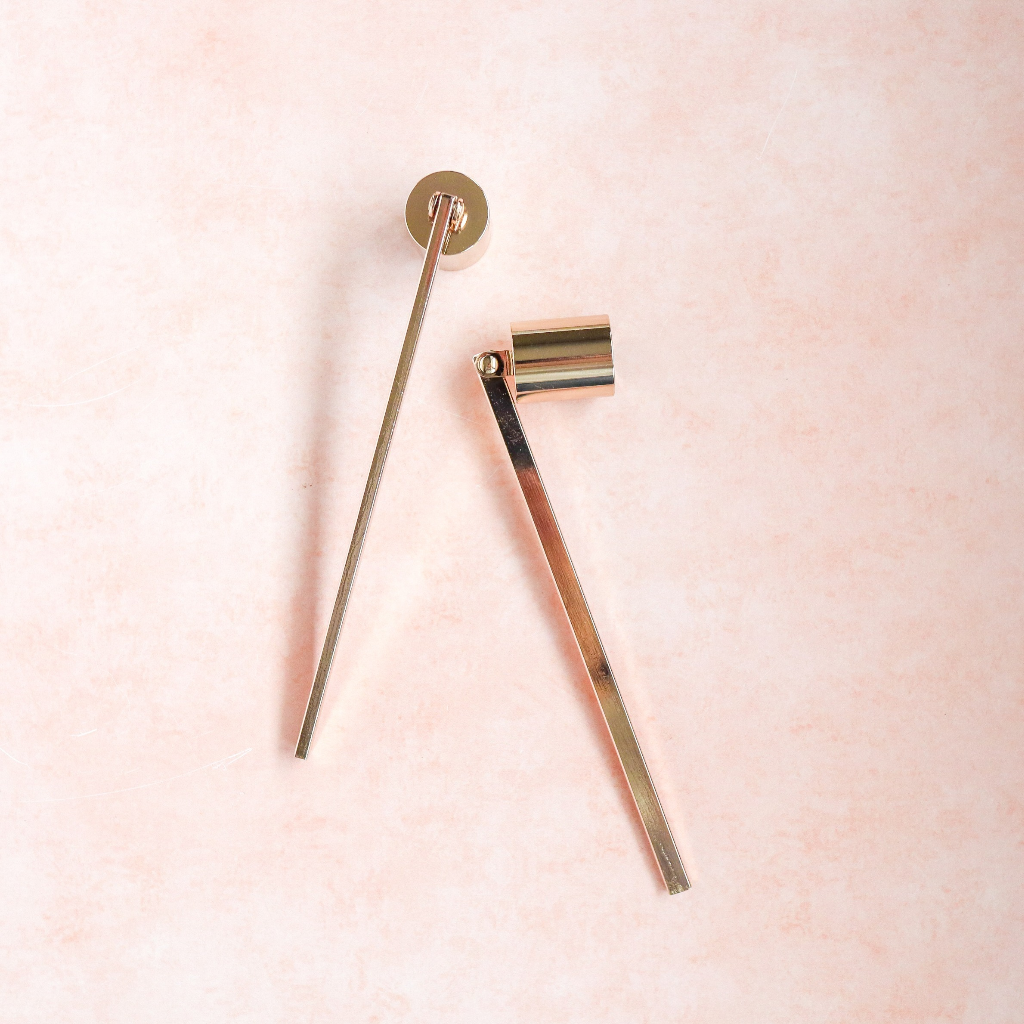 Our beautiful modern gold snuffer will help you candle with care.
How to use:
Place candle snuffer directly over flame. This will prevent wax splatter and excess smoke and soot from being released into the air.
• 100% natural soy wax
• Cotton-braided wick, lead- and zinc-free
• Paraben and phthalate-free premium fragrances, infused with essential oils
⠀⠀⠀⠀⠀⠀⠀
Read more about our materials on the Sustainabilty page.
Please visit the Candle Care page for safe burning instructions.