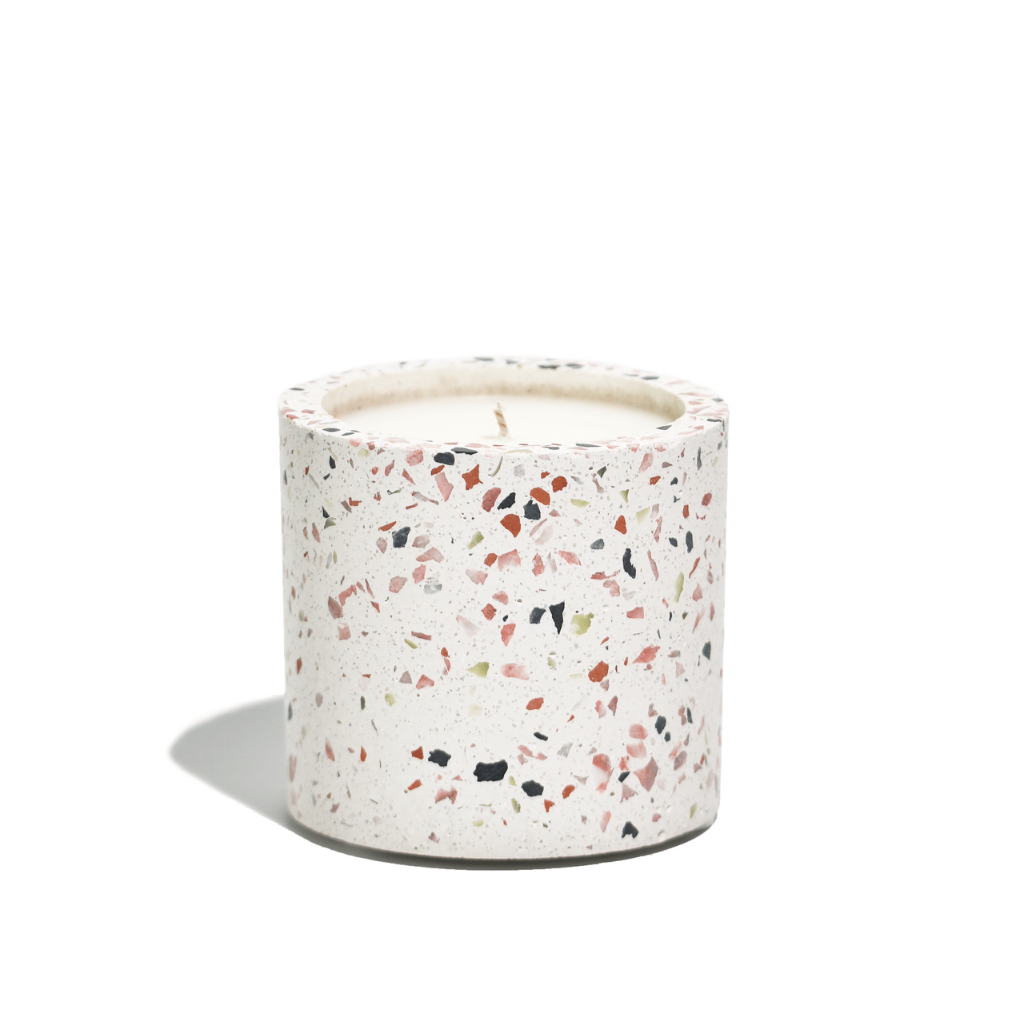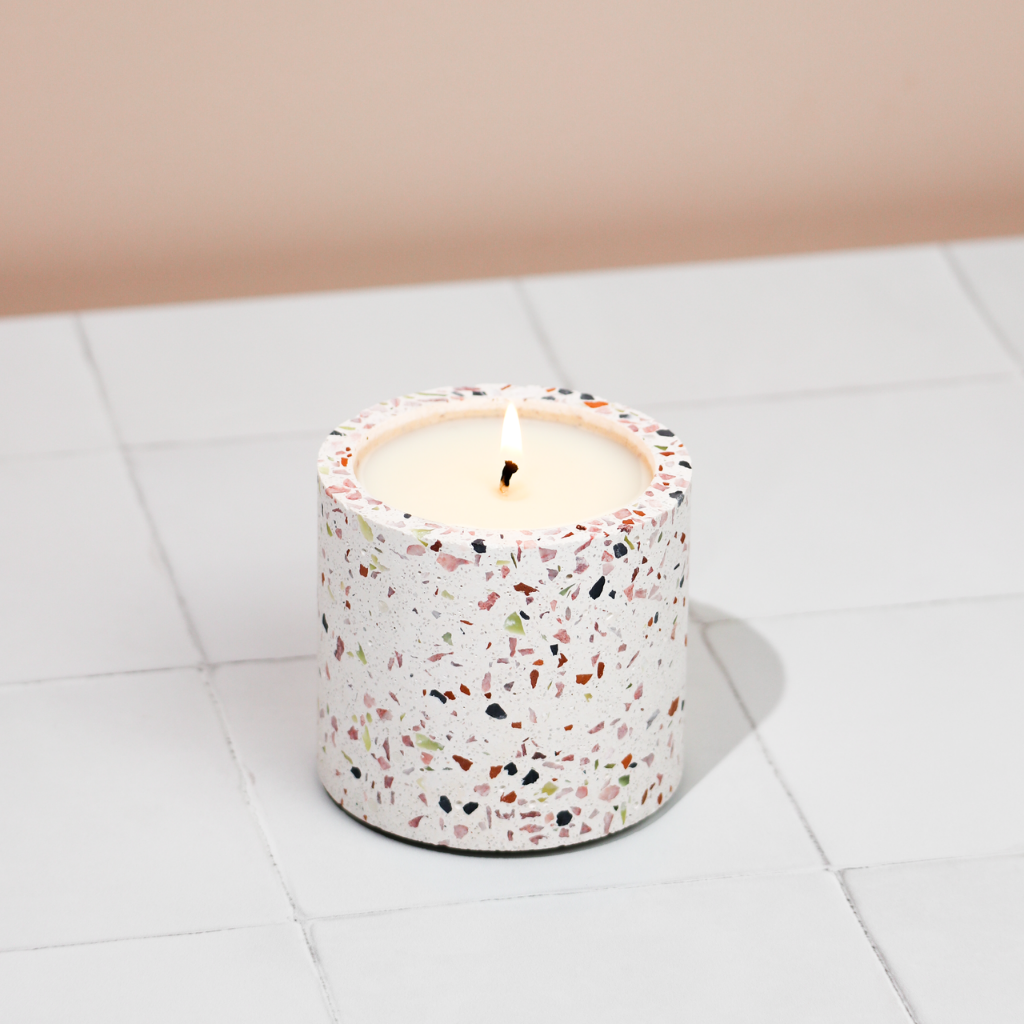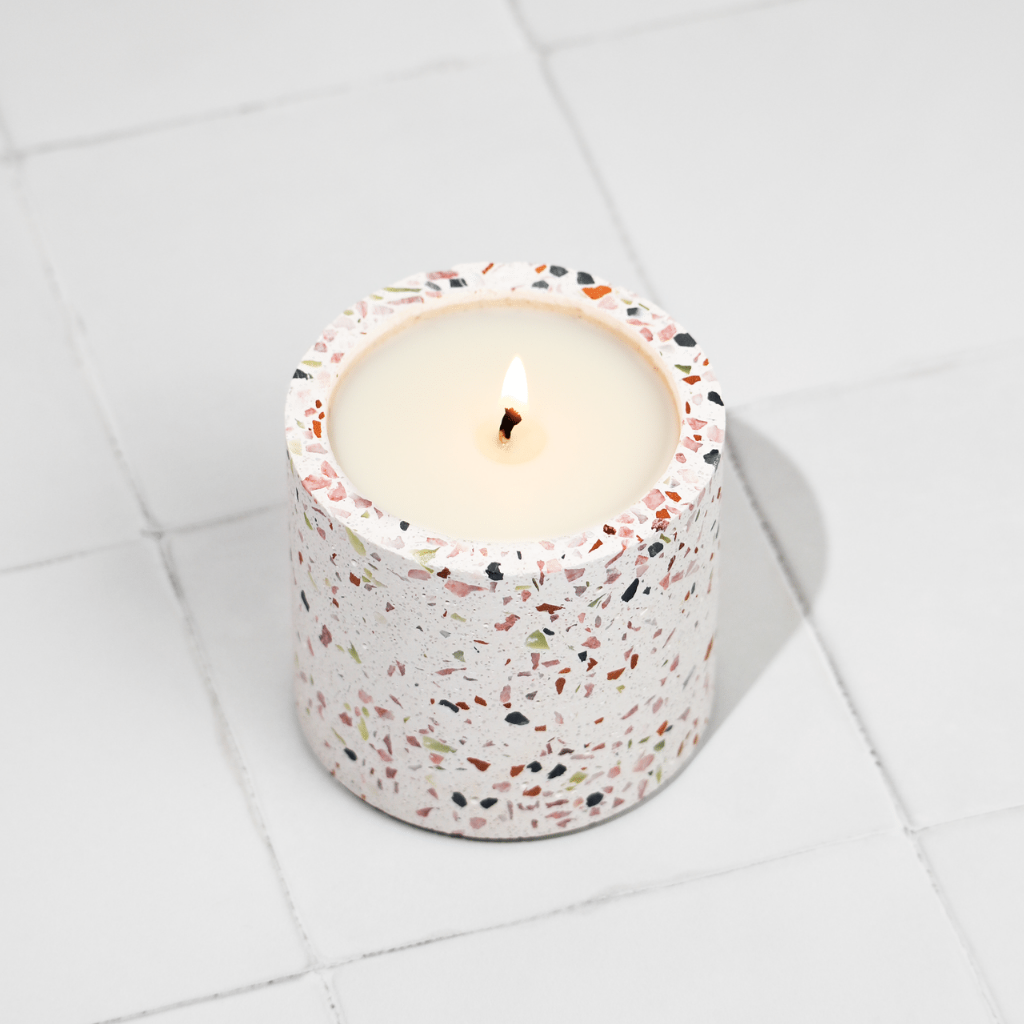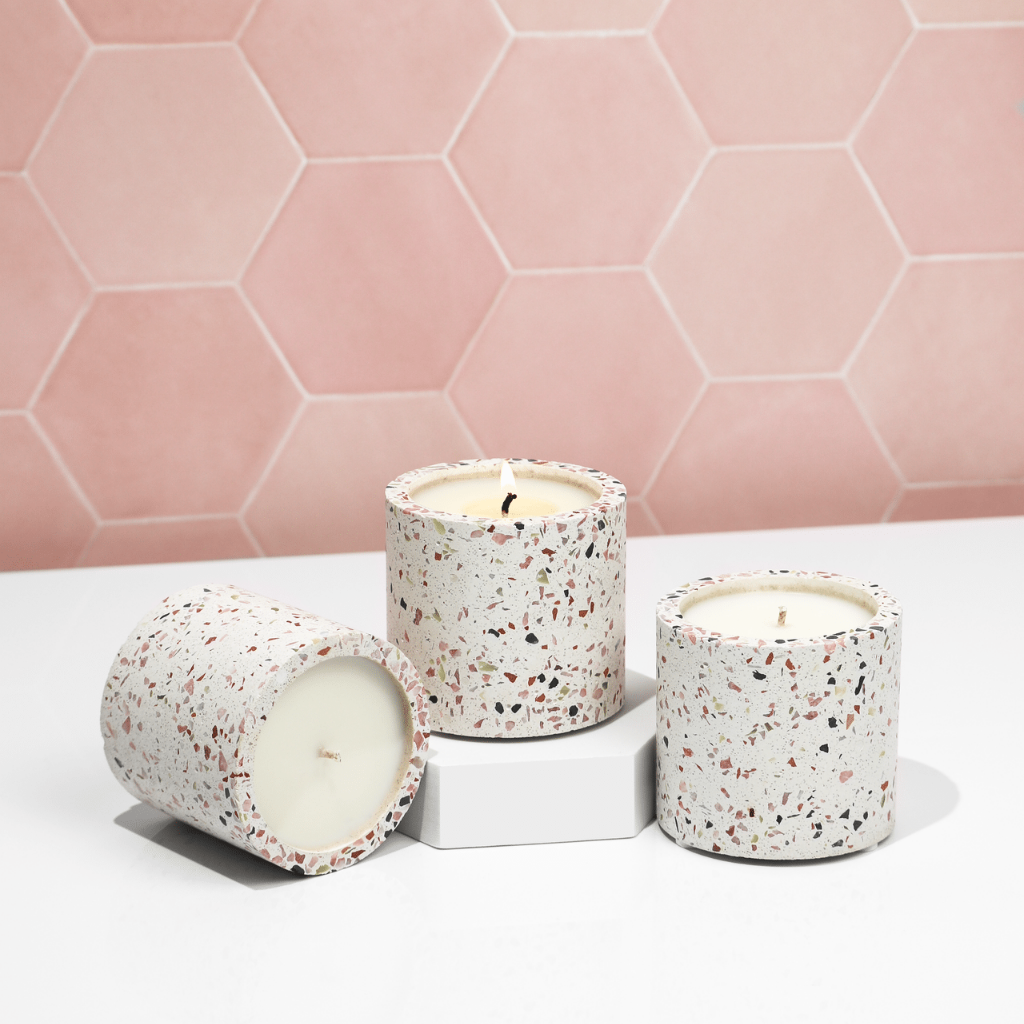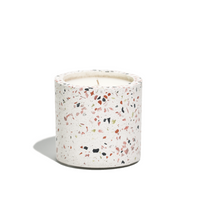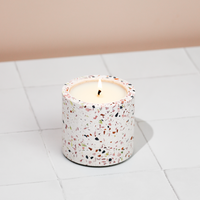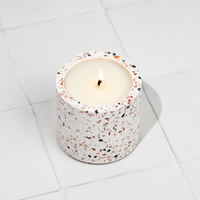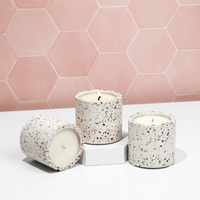 These terrazzo tumblers are truly one-of-a-kind and would make be the perfect gift for: Mother's Day, housewarming, birthday, or just-because. Each tumbler is handmade and will have slight imperfections, but that is what makes them unique.⠀⠀⠀⠀⠀⠀
They come packaged with our signature wildflower seed-infused dust cover — allowing you to repurpose the tumbler and grow some magic after burning through your candle!
Please select your scent of choice from the drop-down menu.
Scent Details:
Canyon: cactus flower and aloe
Montauk: sea salt and ocean air
Sunrise: watermint and basil
Sunset: warm amber and vanilla
Wander: moss and amber
Wonder: vanilla and orchid
Candle Details:

Ceramic terrazzo tumbler
Weight: 6 ounces
Height: 3.25 inches
Diameter: 3 inches
Burn Time: Approx. 35
Wildflower seed-infused dust cover included
• 100% natural soy wax
• Cotton-braided wick, lead- and zinc-free
• Paraben and phthalate-free premium fragrances, infused with essential oils
⠀⠀⠀⠀⠀⠀⠀
Read more about our materials on the Sustainabilty page.
Please visit the Candle Care page for safe burning instructions.